What is the knowledge needed to be a social worker? To pass a social work degree, there are definite areas you need to know. But there are also areas that will make you better and more productive.
In this article, I will cover the various aspects of knowledge you will need. It will start from the basic types of knowledge, to areas that you will need as you advance as a social worker.
Basic knowledge – Sociology
I remember sitting in the sociology lectures in my first year and wondering – what was I doing here? The theories of Bourdieu, liquid mobilities, Marxism… what did this have to do with social work?
But as I went deeper into my social work degree, I realised that the knowledge I had learnt about sociology gave me a fundamental understanding of contemporary society as we see it today.
To help people, you first need to understand people. Understanding people also requires an understanding of the contexts they are in. That is why sociology, with its focus on understanding the society around us, is so important.
As you sit in your first-year introductory sociology module, take the time to question why sociologists formulated such thoughts. For example, Karl Marx's ideas about capitalism made me wonder…
Did my own investments in the stock markets bring about a greater demise in the people I was trying to serve?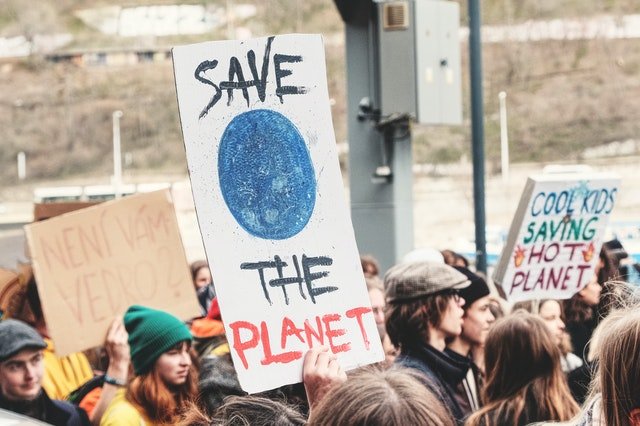 Basic knowledge – Psychology
Social work deploys many methods of understanding from psychology. This ranges from the psychodynamic theory, to understanding the psychology behind addictions.
To properly help someone, you need to first understand what is going on in their brain. For example, why does a drug abuser continue taking drugs even though he knows how damaging it might be to his body?
Psychology helps you to do that.
Alternatively, if you are pressed for time, it also helps to digest easy-to-read books on psychological biases we have. One book I would recommend is Rolf Dobelli's The Art of Thinking Clearly.
He explains our biases in a simple way. For example, he explains why we might not necessarily be doing our clients good by giving them many options. The paradox of choice means that less is sometimes, more.    
Basic knowledge – Counselling
To evoke change, social work deploys methods from counselling such as motivational interviewing and the solution-focused brief therapy. As a social worker, you need to be a master of different approaches. You might be asked to help a spectrum of service users. They have different needs.
I would recommend having 2 that you know extremely well. By improving your depth in these methods, you can engage with greater expertise. Knowing many different approaches haphazardly might result in your service user having a poor experience.
Basic knowledge – Economics
Eventually, you will start to realise that the social service sector is tied to the wider world of economics. When there is a financial crash, you need to understand what that will do to jobs and the wider economy.
A knowledge of economics will also help you in realising where to direct your service user in times of need. For example, a service user might have recently lost their job due to the coronavirus. You should not be recommending them to find a job in the hotel industry. Instead, understanding supply and demand will help you to see that there is a great demand in industries such as food delivery, logistics, and healthcare.
Advanced knowledge – management
As you gain greater experience in social work, you will eventually start to manage other social workers. You will need to supervise them and help them to achieve their fullest potential.
Knowledge of management methods is useful in deciding how to motivate your supervisee. You might also need to learn how to have crucial conversations with your supervisee about work that is not meeting the standard. For that crucial conversation, I would recommend Crucial Conversations by Patterson.
Advanced knowledge – finance
After my first year in social work, I had the chance to intern at the Ministry of Social and Family Development. I did research regarding how to improve the corporate capabilities and the funding capacity of social service agencies (SSAs).
That's when I began to realise that social work was not only about social work. But as you move into the higher echelons of management, you will begin to see that a lot of the conversation is about money.
How to save money, how to get more funding, how to create a financially sustainable operation… all these are important in serving your clients.
My advice is that if you don't already have some basic knowledge about finance, start reading some books about investing. It also helps if you start investing your own money.
These actions will give you a clearer idea about capital allocation. This will help you in deciding in future where you should allocate limited sources of funding for the highest benefit.
I love social work because it allows me to draw from different multidisciplinary mental models to form a method of intervention.
Lollapalooza! – the critical mass obtained via a combination of concentration, curiosity, perseverance and self-criticism, applied through a prism of multidisciplinary mental models.

Charlie Munger, the Vice-Chairman of Berkshire Hathaway
In conclusion, when we can combine mental models from different disciplines, we start to see great change in the service users we serve.