What is the role of a social worker in children's services? Much of it depends on the country you work in. Today, I will focus on both the UK and the Singapore context, as that is where I have practiced previously as a social worker.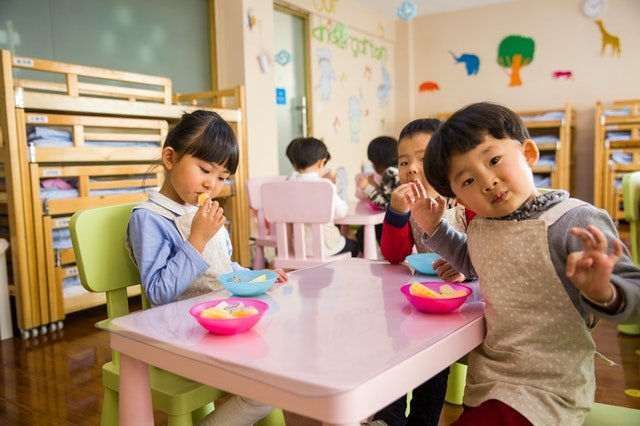 Safeguarding children
Furthermore, a large part of the social worker's role in children's services is to safeguard the needs and interests of the child in societies.
In the UK, this is done based on legislation related to the Children Act 1989 and the Framework for the Assessment of Children in Need (2000). As the Framework (2000: points out, safeguarding involves two aspects – a duty to protect children from maltreatment and a duty to prevent impairment.
To protect children from maltreatment, a large part of a social worker's role is to assess the child. This is based on Section 47 of the Children Act 1989, where
47 Local authority's duty to investigate.
(1)Where a local authority—

(a)are informed that a child who lives, or is found, in their area—

(i)is the subject of an emergency protection order; or

(ii)is in police protection;

(b)have reasonable cause to suspect that a child who lives, or is found, in their area is suffering, or is likely to suffer, significant harm,

the authority shall make, or cause to be made, such enquiries as they consider necessary to enable them to decide whether they should take any action to safeguard or promote the child's welfare.

Section 47, Children Act 1989
Providing services
To adequately respond to the needs of children within communities, local authorities are also asked to provide services such as:
As a social worker, you might assess a child to be at significant risk of harm. The next step will be to decide how to reduce the risk of harm. This might involve placing them with relatives, foster parents or into care.
You will then need to regularly review how the child is coping with the placement.
Promoting the welfare of children
The Framework for the Assessment of Children in Need (2000) also notes that safeguarding children should not be seen as a separate activity from promoting their welfare. This involves 'creating opportunities to enable children to have optimum life chance in adulthood, as well as ensuring they are growing up in circumstances consistent with the provision of safe and effective care.'
Depending on where you are placed, a social worker in children's services may also be asked to run parenting classes. They may also be asked to run play groups and activities for children, to ensure that they have the opportunities for recreation like everyone else.
Preventative actions
In Singapore, there is less media attention on social workers. Social workers are not subjected to the level of scrutiny through serious case reviews, newspapers, and television.
There are different ways of holding social workers to account. But the lower level of scrutiny in Singapore has allowed social workers in children's services to work more on preventative efforts.
Firstly, to make it clear, child protection is part of statutory social work that is undertaken by the Ministry of Family and Social Development. Social workers in specialist children's services work more broadly with families. One example is the Children's Society in Singapore. Often, they seek to resolve problems such as: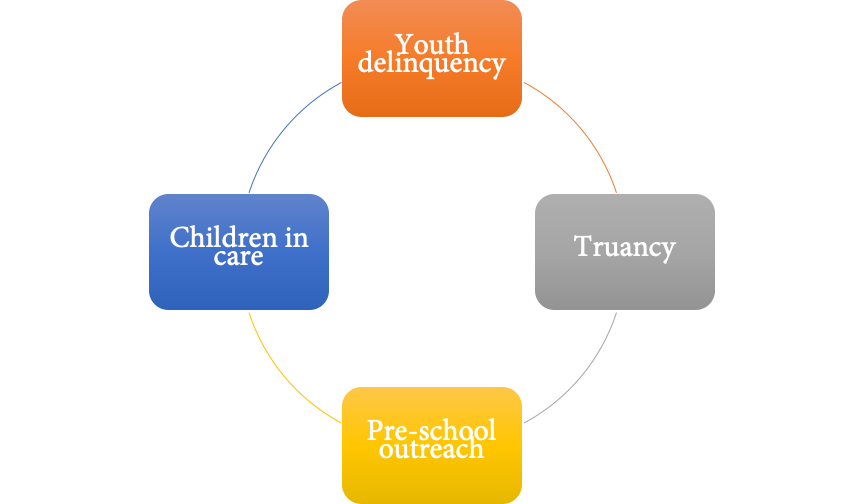 Here, you can see that most of the programmes are more preventative in nature. For example, pre-school outreach is a programme that reaches out to families with children aged between 3 and 6 who have not placed their children in preschool. This seeks to give children a better start in life.
Where I work, there are also programmes such as the KidsRead Programme. This is organised by the National Library Board of Singapore. They engage volunteers to conduct weekly reading sessions with disadvantaged children, hoping to improve their literacy skills.
The role of a social worker in children's services can be varied. But being a social worker in children's services can also be emotionally draining, especially when you see the suffering endured by young children daily. Going back to why you do social work and why social work matters to you can serve as anchors in your continuing journey.
Keep on. We need more social workers like you.
Useful resources
Framework for the Assessment of Children in Need (2000)